The Summer 2020 Fashion Trends All Your Friends Will Be Wearing
When thinking about trends for summer, there are two major indicators for what styles we can expect: The fashion from the runways, and the fashion from the streets. The summer 2020 give us a good indication on what new pieces will be popular, while the street style showcases what people are actually wearing from said runways. The two aren't mutually exclusive, and oftentimes what's popular on the runway for one season can extend beyond that as people continue to rock the trend IRL. That said, we have a good idea of what the fashion trends of summer 2020 will look like, so we put together this guide for you of covetable pieces for summer inspired by our favorite It-girl outfits. Here's what you can expect your fashion-forward friends to be wearing this summer, and what to invest in to be among them.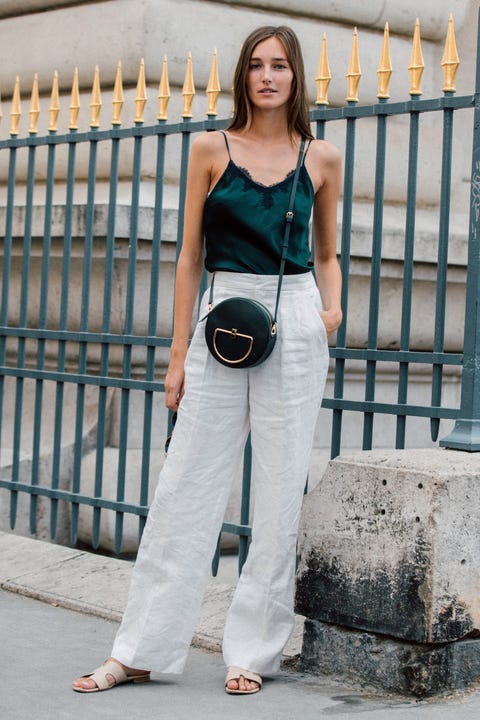 Stay cool in the summer heat with linen pieces. Though this fabric has always been an obvious choice for combating sweltering temps, retailers this season have been quick to offer even more variations of linen or linen mix clothing. Prepare to find linen versions of your favorite garments, from lightweight bottoms to one-and-done dresses.
---